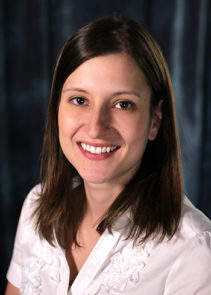 Two years is way too long to be apart.
The tough decision to cancel our conference for the first time in PAMN history in 2020 was followed by the herculean effort that was the virtual conference in 2021. It was the right move at the time and still delivered a worthy line up of top-notch content and learning opportunities. But there is nothing like being together in person—and we finally got to see each other once again in Kansas City this year. What a comeback it was!
Our PAMN representation at the 2022 NACCDO-PAMN conference was among our highest, with 121 PAMN attendees. We are also tremendously grateful to all of our PAMN sponsors, who contributed more PAMN sponsor dollars this year than ever before. Without their support, the conference would not be possible. Most of all, it was the energy and enthusiasm of our speakers, attendees, sponsors, committed organizers, and volunteers who made the conference what it was—one to remember.
The preconference workshop with Miri Rodriguez, breast cancer survivor and senior storyteller from Microsoft, set the stage for what was an incredible few days of networking, learning, and idea sharing—all mixed with a good measure of fun.
The dynamite cast of leaders on our Cancer Center Directors panel and not one, but two, sessions with NCI leadership were highlights that encapsulated the prestige of this comeback year. Our welcoming hosts from the University of Kansas Cancer Center, in partnership with the miracle-working team of Leslie Dietz and Kevin Farrell from DFI Events and the hardworking members of the PAMN Steering Committee and NACCDO Board members, provided a true recipe for success.
As an added bonus this year, you will find all of the plenary recordings on the PAMN website. Now we set our sights on Atlanta, with Winship Cancer Institute of Emory University hosting April 24 – 27, 2023. Save the date!
In the meantime, we are rolling up our sleeves to continue with our strategic planning process, one that will set the stage for the future of PAMN. We look forward to providing updates about that planning in the months ahead and sharing the results of the membership survey that concluded last month. Thank you to all who completed the survey!
I humbly look forward to serving you as the new PAMN Chair. I want to recognize and thank Erin McElwain, who earned her new title of Immediate Past Chair on our Steering Committee at the conclusion of the 2022 conference. It takes a special kind of leader to guide through two years of a global pandemic, and Erin did so with passion, professionalism, and purpose. She is a tough act to follow, and we are all thankful for the hard work she has put into this organization for the benefit of our members and to call her a friend.
Stay safe and well.
Heidi Findlay
Senior Executive Director
Marketing & Communications
Roswell Park Comprehensive Cancer Center