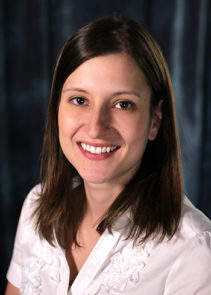 As we inch closer to Thanksgiving, my thoughts continue to be with those whose holidays will look a lot different this year because of Hurricane Ian. My heart goes out to all who were impacted and who are now left to rebuild their lives, homes and livelihoods in the wake of the storm's destruction.
The stories that were told—and should continue to be told—of the resilience, heroism, loss and survival during the hurricane are humbling reminders of how life can change in a moment.
Working in cancer, we often have those moments for reflection and to find perspective. Now is an incredibly exciting yet challenging time to work in cancer. There are more stories of hope to tell, more promising breakthroughs on the horizon, and more focus and commitment—arguably than ever before—to change the face of this disease for more people. We are also up against new challenges, many linked to the still unfolding impacts of a pandemic that has disrupted every stage of the cancer care continuum.
One thing is for sure—never has our work as marketing, public affairs and communications professionals been more important.
PAMN exists to help you navigate it all and support the meaningful work that each of you do at your centers. I wanted to share with you some highlights of what the PAMN Steering Committee has been working on for you:
Working closely with the NACCDO programming team and colleagues from the 2023 host center Winship Cancer Institute, our Curriculum Committee has outlined an incredible line up of sessions for the next annual NACCDO-PAMN conference in Atlanta April 24 – 27, 2023. Registration coming soon! And if you're interested in sharing your expertise, you'll see a call for speakers in the November PAMN Post.
We are accepting bids for host centers of our 2025 conference. If you'd like to showcase your center, learn more.
Our Communications Committee has given the PAMN Post a facelift, as evidenced by the fresh look of the newsletter, which you'll now get in your inboxes more frequently, every other month. You'll also see a steadier cadence of blog posts on NCIPAMN.org.
The upcoming webinar on November 30, What I Wish I Knew Before Starting a Website Redesign, and check out our webinar archives for events you may have missed.
Launched just last month, a new strategic alliance partnership with OncLive, where we will share the many ways our members' work impacts cancer research and care. Stay tuned for more!
We also continue to forge ahead with our strategic plan, developing the roadmap for what the organization will look like into the future. Thank you to all who participated in our member survey. We look forward to sharing the latest progress at the April conference.
One final important note—If you haven't renewed your institutional membership yet, please do so soon so that you aren't missing out on all PAMN has to offer. If you're not sure how, email us at publicaffairsnetwork@gmail.com. Remember, one small institutional membership fee gives every member of your team access to PAMN's offerings.
Thanks for all you do. Stay well.
Heidi Findlay
Senior Executive Director
Marketing & Communications
Roswell Park Comprehensive Cancer Center