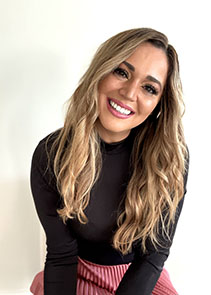 Microsoft senior storyteller, Miri Rodriguez, will provide some answers in a pre-conference workshop, "Building Empathy and Inclusion with Storytelling," at the NAACDO-PAMN conference in Kansas City.
Rodriguez has framed the workshop to help new and experienced writers navigate a route to better practices and higher audience engagement.
Rodriguez offers this overview of what to expect:
Q:   Who should attend the workshop?
A:    Anyone and everyone interested in driving diversity and inclusion through their marketing and brand storytelling practice. This workshop is for novice and expert marketers and communicators alike seeking to learn and understand the magic behind a brand story in order to invite their target audience and make them part of their journey.
Q: Why is empathy key in storytelling?
A: Empathy is the first step in designing (not just telling) a story because it begs the question: What will my audience feel? when they come in contact with the content. We know that "people don't remember what you said or did, but how you make them feel" (Maya Angelou) and for this reason, it's most important that before any story elements are created, we learn to become empaths and understand where our audience is and how the content will land with them.
Q: What are the key takeaways of your workshop?
A:  After participating in this workshop, attendees will be able to:
Understand what is storytelling…and what is not
Learn story elements, attributes and format
Craft their brand story with Design Thinking Principles
Register for the pre-conference workshop, an additional $249 fee, on the NACCDO-PAMN conference website. The workshop is at 11:30 a.m. Monday, April 25.