Amy Kleger is Associate Director of Marketing at Penn Medicine's Abramson Cancer Center. She has been a PAMN member for seven years.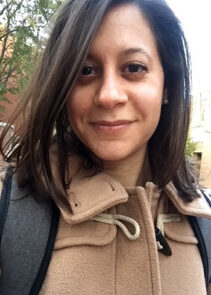 What do you like most about working in the cancer field?
The most rewarding part of my job is working with patients. They show incredible strength, resiliency and vulnerability. I have learned so much from our patients! Over the years many have become friends.
What's your best advice for someone new to the field?
Ask questions! Then ask more! Being a lay person working in a medical/research-driven field means we're constantly asking questions so that we fully understand, so we can translate that to patients and consumers.
Do you have a favorite line from a movie?
Every line from A League of their Own
What was your favorite vacation?
Paris, it's always Paris!
If you could drink only one beverage for the rest of your life, what would it be?
Lemonade
If you had to eat one meal, every day for the rest of your life, what would it be?
Chicken parm
What is your hometown?
Philadelphia, Pennsylvania
Would you like to be featured in a future PAMN Member Spotlight? Submit your responses here.