By Meredith Vehar, Director, Communications, Huntsman Cancer Institute at the University of Utah
If you've never been to Utah, you may have the impression that it's dry—in climate, alcohol and excitement. Only the climate part is true. As we prepare for the 2024 NACCDO/PAMN annual conference in Salt Lake City, Utah, our host, Meredith Vehar, director of communications at Huntsman Cancer Institute, offers some fun facts about her hometown.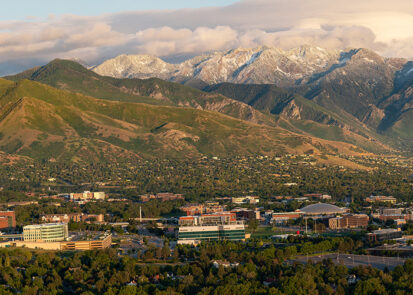 High Elevation: Salt Lake City sits at an elevation of about 4,300 feet above sea level. Because there is less oxygen in the air, this can lead to altitude-related effects for visitors used to much lower elevation. Alcohol may affect you more strongly. Be sure to stay hydrated.
Liquor Laws: Utah has had some strict, odd and ever-changing liquor laws. You used to have to purchase a membership to enter a bar (no longer the case). Until very recently, beer sold in groceries stores could contain no more than 3.2% alcohol (now it's the standard 5%). To this day, bottles of wine and spirits are only available in state-run liquor stores, which are closed on Sundays. Yet Salt Lake has a thriving craft brew scene, with at least 15 distilleries and brewpubs right in the downtown area.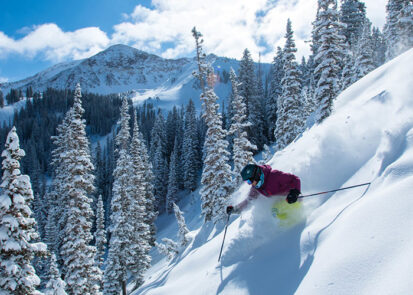 Greatest Snow on Earth: Salt Lake City is known for having some of the best skiing and snowboarding in the country. Within one hours' drive from downtown, you can choose from nine world-class resorts.
Olympic Legacy: Salt Lake City hosted the Winter Olympics in 2002. The legacy lives on in venues like the Utah Olympic Park, where you can try bobsledding or watch athletes train. (And where we have an optional offsite event during the conference!)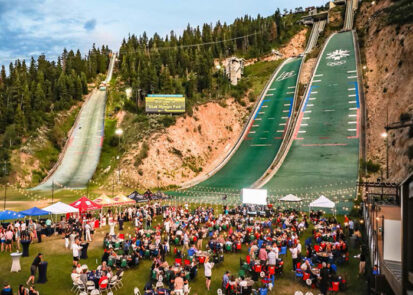 Film Festival Hub: The Sundance Film Festival, one of the most famous and prestigious in the world, takes place in nearby Park City—only 30 minutes away—with screenings in Salt Lake every January, attracting movie stars and filmmakers from around the globe.
Pioneer Heritage: Mormon pioneers first arrived in Salt Lake City on July 24, 1847. This historical tie to the Church of Jesus Christ of Latter-day Saints (LDS) can be explored at sites like downtown's Temple Square. July 24 is now a state holiday—referred to as "Pioneer Day" or "Pie-and-Beer Day," depending on who you ask.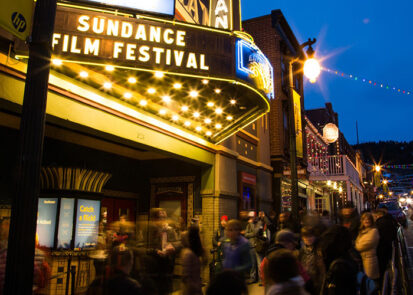 Grid System: The city's streets are defined by a numbered grid system. Streets are laid out based on their distance from the LDS Temple, creating a unique and—once you get the hang of it—easy-to-navigate scheme. The blocks are exceptionally long and most street are exceptionally broad—said to be "wide enough to turn around a horse-drawn wagon."
Seagull Saviors: Legend has it that seagulls saved the early pioneers' crops from a plague of crickets. The gulls swooped down and ate the insects, preventing a potential famine. The seagull is now the Utah state bird.
Green Jell-O: Some Utahns have a quirky affinity for green Jell-O. It's so popular that it was named the official state snack in 2001. Add some carrot shavings and walnuts, and you've got Mormon Jell-O!