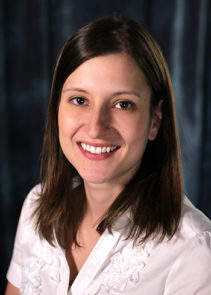 Hello friends and colleagues!
It has been a busy and exciting few weeks for your PAMN Steering Committee! As I mentioned in my last message to you in September, we gathered for a special in-person, weekend-long meeting in October to continue developing the strategic plan we initiated in late 2021.
We left the meeting with a roadmap that will guide PAMN's major initiatives for the next 3 to 5 years — with the aim of delivering increasing value to you, our members.
The productive, idea-filled weekend marked another incredible milestone in our work to set PAMN on a path to sustainability and growth as the nation's, and indeed the world's, premiere professional development organization in strategic cancer marketing and communications.
(In fact, we are expecting some international colleagues to join us at our annual conference. Can't wait to share more with you about that soon!)
One of the most visible efforts you will notice first is a PAMN website and brand overhaul. Most importantly, we seek to improve the usability of our online PAMN portal. Supported by a vendor partner, to be secured through a procurement process over the next few months, we will streamline the membership renewal process, create more ways to learn and network with your peers throughout the year and refresh the PAMN brand to better reflect who we are as an organization.
We have invested in this strategic work because we are invested in you, in keeping you informed of the developments and future-focus of cancer treatment, prevention and research, in enabling your career growth, in helping you develop key skills and knowledge, and in growing your professional network of like-minded colleagues that has become the hallmark of PAMN membership.
Speaking of networking. Registration is now open for our annual conference May 20-23, 2024, in Salt Lake City, Utah. When we are together, you will hear more about the strategic plan, and the tactics and timelines your elected steering committee are working on to realize the vision we have been sharing with you along the way. Reserve your spot today.
I am so grateful for the hard work of many who have gotten us to this point: our dedicated steering committee; the senior advisory board members, including past PAMN chairs and senior leaders in cancer marketing; partner organizations including the NCI, AACI, AACR and ASCO; and all the PAMN members who provided your opinions and insights to help shape where PAMN is headed.
The work is far from over. In fact, it's really just begun. But you can be sure that there are exciting things ahead as a PAMN member.
Heidi Findlay
Senior Executive Director
Marketing & Communications
Roswell Park Comprehensive Cancer Center