By Des Sandoval, MA, Content Strategist at Huntsman Cancer Institute at the University of Utah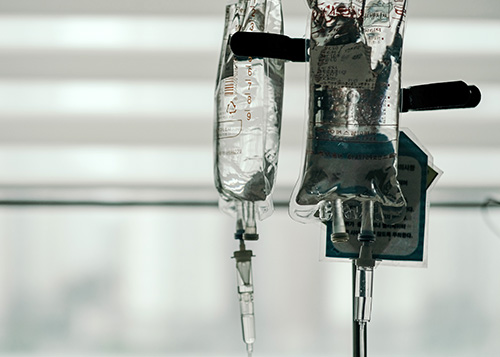 Drug shortages can pose significant challenges to patient care and treatment outcomes. It is the responsibility of health systems to communicate with patients about drug shortage and how they may affect care. Together, communicators and providers can work to share timely and relevant information with the patients they serve.
Des Sandoval, MA, writer, editor, and content strategist for Huntsman Cancer Institute at the University of Utah, interviewed pharmacy experts to write a blog about the cancer drug shortage. Here are five key recommendations for cancer centers sharing a similar message:
Amplify Your Experts.
Identify professionals who have expertise and direct experience with the topic. For this feature, Makala Pace, PharmD, the pharmacy director at Huntsman Cancer Institute, and Erin Fox, PharmD, the associate chief pharmacy officer for University of Utah Health, were interviewed. Their roles in educating patients about prescription drugs, managing drug shortages and consulting with providers made them invaluable resources. As a national expert in drug shortages, Dr. Fox has been at the forefront of mitigating supply issues for our health system, ensuring patient needs are prioritized.
Take a Patient-Centric Approach.
Patients with cancer are already navigating complex and emotionally challenging situations. Clearly stating how the drug shortage may or may not impact care ensures patients are getting reliable information from the source instead of relying on scary headlines they find online. At Huntsman Cancer Institute, we put patients first in all our communication strategies. Sharing our commitment to them as individuals reinforces our mission and increases trust.
Address the Root Causes.
Be transparent. Communicate the reasons behind the drug shortage and discuss how your health system is addressing the issue at hand. Providing an overview of the problem and the roles the FDA, drug manufacturers and health systems play can encourage these parties to work together for sustainable improvements.
Educate and Empower Patients.
Provide patients with actionable advice and additional resources. Empowered patients are better equipped to navigate challenges and communicate with health care providers effectively.
Listen to Patient Feedback.
The idea for the topic of this blog came from questions our patients were asking online. To ensure your messaging aligns with the needs of your patients, monitor online communities, social media and SEO tools to understand common questions and anxieties. You can also collaborate with providers and monitor patient experience survey feedback to gain insights. By staying attentive and responsive, you can build trust, provide timely information and ensure patients feel prioritized during challenging times.
Addressing drug shortages requires collaboration, expertise and a patient-centric approach. A patient-first strategy not only improves outcomes but also fosters trust between patients and health care organizations. As cancer communication professionals, it is important to work with and amplify experts within your health system to ensure patients have the information they need.
Read Cancer Drug Shortage 2023: Commitment to Our Community.