We are pleased to announce the election of five new members to the Public Affairs & Marketing Network (PAMN) Steering Committee. Learn more about them below!
Lindsey Gruenberg, Marketing and Communications Manager, Weill Cornell Medicine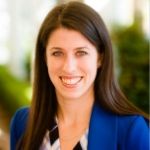 Lindsey Gruenberg leads the development and implementation of a strategic marketing and communications plan supporting the clinical and research endeavors of the Weill Cornell Medicine and NewYork-Presbyterian Hospital Division of Hematology and Medical Oncology, in partnership with the Meyer Cancer Center.
As marketing and communications manager at a matrix cancer center, Lindsey is keenly aware of the complexities and nuancesinvolved in effectively promoting the institution's exceptional patient care, innovative technologies and portfolio of basic, translational and clinical research. Lindsey oversees a team responsible for digital and traditional initiatives spanning web development, social media, community outreach and mixed media productions, including podcast, photo and video.
Lindsey also directs marketing and communications for the Weill Cornell Medicine and NewYork-Presbyterian Hospital Clinical Trials Office, spearheading subject recruitment efforts across the New York metropolitan area, with a specific emphasis on improving clinical trial access among diverse patient communities throughout Brooklyn and Queens.
Lindsey is passionate about empowering people with cancer to make informed healthcare decisions from diagnosis to treatment and beyond. As part of this commitment, she guides the development and creation of resources designed to distill complex scientific information for lay audiences.
Inspired by the cancer community and the field's significant progress, Lindsey feels privileged to collaborate with well-respected researchers and clinicians who are dedicated to improving quality of life and bettering outcomes for all cancer patients.
A Chicago native, Lindsey Gruenberg holds a B.S. in Biology and Psychology from the University of Wisconsin-Madison and is active in the New York City chapter of the Wisconsin Alumni Association. Lindsey also completed a certificate in digital marketing from New York University and is the recipient of several digital publication awards.
Gillian Irwin, Communications Strategist, Case Comprehensive Cancer Center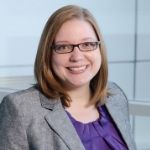 Gillian Irwin has 13 years of experience in communications and web content strategy, and a love of design and editing. She has served as communications strategist for the Case Comprehensive Cancer Center, a consortium of Case Western Reserve University, University Hospitals and Cleveland Clinic, since 2014. In her role, Gillian directs all marketing and communications for the center, including web content and strategy, social media, internal communications, branding, design, mass email, video and print. She collaborates closely with center leadership to ensure alignment of communications with the strategic goals of the center, and is continuously looking for new ways to boost the center's visibility and recognition in the community and throughout the nation.
Gillian has been a member of PAMN since 2010 and a member of the communications subcommittee since 2018. She values her membership in PAMN, and looks forward to taking a more active role as a member of the Steering Committee.
Gillian earned her master of arts degree in nonprofit administration from John Carroll University, and a graduate certificate in nonprofit organizations from Case Western Reserve University. She earned her bachelor degree in journalism and history of art from The Ohio State University.
Jane Kollmer, Director for Communications, University of Chicago Medicine Comprehensive Cancer Center